COMING SOON!  Continuing Education Series by Andrea Paduchak, PT, LMT

For therapists looking to grow your business, you can't go wrong with Leonie
Dawson's –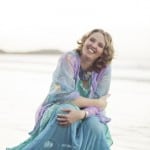 SHINING BIZ + LIFE ACADEMY
Description
The Shining Biz & Life Academy is a divinely-guided, wildly-affordable and deeply-powerful success library that's just a fraction of the cost you see elsewhere.
Chock-full of programs & resources to help you shine in every area of your biz + life, it's one of the most generously-priced, powerfully inspired transformational training systems you'll find, ANYWHERE in the world.
It's a training library jam-packed with courses, meditations + kits to help you shine ­– on every level. It's also access to an incredible mastermind of thousands of women (just like you) who cheer each other on, celebrate successes together + go the extra mile to support each other with brainstorming + guidance.
The Academy is so much more than just a single program, it gives you access to all of Leonie Dawson's life's work: a massive range of powerful, proven products + programs to help you transform + shine in every single area of your life and business.
The powerful Academy site even lets you keep track of which courses you've done, and where you're up to in the ones you've not completed yet. You get to resume them whenever you like, instantly!
As a member of the Shining Biz & Life Academy you receive:
Powerful business + marketing training to help you start + grow your dream biz rapidly + happily
E-courses to supercharge your creativity, wrangle your fears + become a marketing maven
Illustrated workbooks to create clarity + intention across your life & biz
Audio meditations to soothe your soul
Tips to get your house decluttered + your inner world in order
Cleanses to bring your body into health + radiance.
Videos trainings, audio inspirations and workbooks to unlock your abundance, free your creativity and allow your heart and soul to shine.
The Shining Biz & Life Academy is the premier resource for you if you want to create a business and life that you love.
It has everything you need to live, work, play + create like the shining, amazing, inspiring soul you were born to be.