Andrea Paduchak, PT, LMT, Cert. DN
Education:
Master's degree in Physical Therapy (MPT) from Notre Dame College/Franklin Pierce University and National Board-Certified, licensed PT in NH since 2002.
Massage Therapy Certificate from Bancroft School of Massage Therapy, National Board Certification (NCTMB), and NH licensed since 1995.
Bachelor of Science degree in Biology/PreMed from Saint Michael's College in 1991.
Advanced Training:
Certification in Dry Needling (Cert. DN) – Dry Needling Institute
Certification in Cervical Spine Hesch Method
Certification in Myofascial Cupping Therapy
Kinesiology Taping
Myofascial Release (MFR)
Lymph Drainage Therapy – Dr. Chikly Method, Upledger Institute – LDT1
Instrument-Assisted Soft Tissue Mobilization (IASTM)
Pre-Event, Post-Event Sports Massage
Oncology Massage
Orthopedic Massage
Neuromuscular Therapy (NMT)
Trigger Point Release
Hot Stone Massage
Prenatal/Postnatal
Infant Massage
Ashiatsu Barefoot Massage
Craniosacral Therapy – Upledger Institute – CST1
Reiki Level II (Usui)
On-site Chair massage
Andrea is dedicated to continuing education as a means of increasing her skills and effectiveness in order to deliver an optimum level of care. Andrea continually reviews the current research relating not only to manual therapies, but also common health problems and pathologies, nutrition, etc.  She strives to have a practice that is Evidence-based and Outcome-driven.
"MY STORY"
"Because people often ask how I got into this line of work…here it is. I've got a really unique background, and you will see that it was quite a circuitous journey to get where I am today!
I've always loved biology and medicine, so I chose this course of study in college because (pardon the cliche!) I wanted to help people. Although I got wait-listed after applying to medical school, I knew there was a health-related career out there that would suite me. I took a number of jobs such as a phlebotomist and a technician in a laboratory, a blood research center, and a pharmacy.  Though these are all important roles in healthcare, I decided not to remain on the other end of a needle or behind the scenes with blood, drugs, and chemicals.
Ideally, I wanted to work directly with people, and with my hands.
It so happened that I had my first personal experience with physical therapy in 1992 due to an aching back.  My physical therapist took a very effective hands-on approach in my treatment and I became inspired to become a PT.  Now all I needed was to go back to school for the master's degree required to practice PT. Not so easy!  At one university, I was given the option of being admitted as an "undeclared health major" and lose 2 years of my 4-year biology degree! Another institution encouraged me to apply as a transfer student, after I had completed 5 of their pre-requisite classes, to align myself with the PT track   The only problem was that their class was full that year and they weren't accepting any transfer students!
I decided right then to go to school for massage therapy.  Certainly they would accept a straight-A, college+ grad! So I went to the oldest massage school in the country (since 1950), steeped in both the art and science of massage, and graduated in 1995.  Right from the beginning, I got great personal satisfaction from focusing my massage work beyond superficial relaxation, and into deeper tissue treatments in order to make a long-lasting difference that was truly therapeutic.
Then suddenly, out of nowhere, I became aware of a PT program whereby I could get a Master's degree in 3 1/4 years.  I couldn't say no to an  opportunity which basically fell in my lap, and had clearly been my deepest desire!  So in 1999, I became part of what turned out to be the last graduating class from Notre Dame College in 2002, after which it became the DPT program at Franklin Pierce University.  Working as a PT, I gained clinical experience in sports medicine, outpatient orthopedics, and geriatrics, while still providing massage therapy in a chiropractic office and home visits.
I also experienced the many shortcomings of our flawed healthcare system.  Working in a for-profit facility, I was expected to juggle 3 patients simultaneously – 1 with me behind curtain #1, another behind curtain #2 on an e-stim machine or hot/cold pack, and #3 exercising in a gym area also out-of-sight.  It just wasn't the quality of patient care I wanted to provide, nor what patients deserved.  Health insurance restrictions dictated the codes used, the reimbursement amounts, and therefore the type of treatment and how much of it, a patient would ultimately receive.  I was frustrated that manual therapies weren't given their rightful role in rehabilitation, nor their proper monetary value.  Disillusioned, I phased out my work in traditional PT settings in favor of integrating my physical therapy background with my massage business.
I still can't believe what a full circle I had taken! My strong passion for effective hands-on therapy, and its important role in restoring health, preventing dis-ease and maintaining wellness, continues to shape and grow the successful private practice you see today, Complements For Health.
Yours In Health,
Andrea
P.S. On a personal note, I enjoy hiking, kayaking, and camping with my family, crafting, and family genealogy."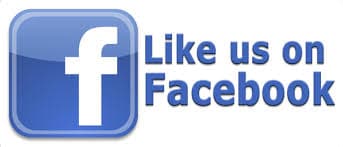 "Like" Complements For Health on Facebook
Complements For Health
Follow Andrea on Google+