Andrea S. Paduchak
Andrea S. Paduchak, PT, LMT, is a Licensed Physical Therapist and Licensed Massage Therapist.  She holds a Masters degree in Physical Therapy (MPT) from Notre Dame College/Franklin Pierce University and has been licensed in NH since 2002. She is a 1995 graduate of the Bancroft School of Massage Therapy and received her B.S. in Biology/PreMed from Saint Michael's College in 1991. Her clinical experience includes Pediatrics, Orthopedics, Sports Medicine, and Geriatrics. A passion for hands-on therapy and its important role in health shaped her transition from working as a facilities-based PT (completely controlled by insurance restrictions) into a private practice providing high quality one-on-one care in which the client/patient has a customized plan of highly effective techniques.
Andrea's unique background and 25 years of experience allow her to successfully blend traditional and "alternative" health care to provide for the complex needs of her clients.  The use of massage and other manual therapies ranges from stress reduction to athletic performance to post-surgical rehabilitation.  Andrea spent 11 years at the Nashua Athletic Club working with a wide range of athletes from 'weekend warriors' to body-builders, marathoners and triathletes.
Andrea continually reviews the current research relating not only to massage, but also common health problems and pathologies, nutrition, etc.  She strives to have a practice that is Evidence-based and Outcome-driven.  Likewise, she is dedicated to continuing education as a means of increasing her skills and effectiveness in order to deliver an optimum level of care.
Andrea has taken advanced training in techniques such as Dry Needling, Joint Mobilization, Myofascial Release, Lymph Drainage Therapy, Instrument-Assisted Soft Tissue Mobilization (compare to Graston® Technique), Deep Tissue, Sports Massage, Neuromuscular Therapy, Trigger Point Release, Ashiatsu Barefoot Massage, Craniosacral Therapy, Cupping Therapy, and Reiki, as well as corporate and event chair massage.
On a personal note, Andrea enjoys hiking, camping with her family, crafting, and family genealogy.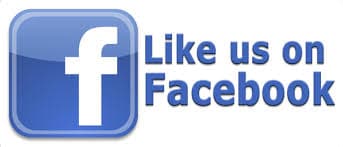 "Like" Complements For Health on Facebook
Complements For Health
Follow Andrea on Google+